3 New Construction Upgrades that Last
Posted by Melissa Wynne Severa on Monday, September 7, 2020 at 6:40 PM
By Melissa Wynne Severa / September 7, 2020
Comment
Making the decision to purchase a new construction home is both exciting and nerve-wracking all at the same time. While there are many steps to take and decisions to be made prior to finalizing your purchase, buyers are often faced with the decision to upgrade their home. While there are specific upgrades that cost more, or areas in your home where your upgrades will help add value, the real thing you want to look at is the quality of the upgrades. The upgrade materials will play a huge roll in their longevity.
Related: The Cost of New Construction Upgrades, is it worth It?
Front Door
Take the front door for example. While the plans for your new construction will generally include a standard front door, choosing to upgrade to a front door that is more weatherproof, such as a windowless fiberglass door, will not only help the longevity but also the durability of your doors, offering extra protection.
Kitchen Cabinets and Counters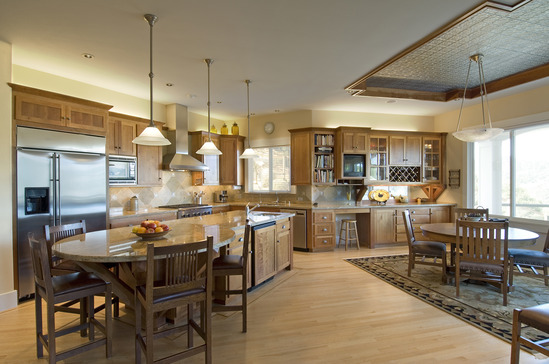 Another commonly upgraded feature is the kitchen cabinets and countertops. While you may be tempted to upgrade the cabinets to a beautiful white, with a matching light countertop, make sure to look at the type of stone used for the countertops and check the chip resistance, durability and pay extra attention to how porous the material is, as porous materials could cause unwanted stains. White cabinets will give you a fresh clean look however in order to make this last, you should invest in cabinetry that is not just a painted finish, but try looking into acrylic cabinetry as this provides a longer life without the risk of chipping or fading paint down the line.
Related: Pros and Cons of Buying an Existing House or Building One
Windows and Roofing
While you'd like to focus all of your attention to design features or bells and whistles, your windows and roofing should receive the most attention in regard to upgrade options. If you are in a storm-prone area, investing in storm shutters as well as storm-resistant windows are always upgrades that are sure to last longer than the standard offerings. Likewise, your roof is the single most important aspect of your home when it comes to protecting everything behind the front door. Investing or upgrading a little extra to the roofing materials can save you from costly repairs, damages, and allow your roof to last longer.
With dozens and dozens of different upgrading options available to new construction homes, it is often hard to decide which is best for you. While there is nothing wrong with adding extra bells and whistles, you will want to be sure to do your research on each upgrade to ensure it lasts for years to come and is made of high-quality materials.
Related: Best Building Materials for a Storm-Resistant Home
If you are searching for a new construction home in the Houston area, have questions regarding the buying or selling process, or would like to talk with one of our experienced agents, please feel free to contact us at any time.