4 Tips to Keep a New Home Clean
Posted by Melissa Wynne Severa on Wednesday, September 9, 2020 at 6:46 PM
By Melissa Wynne Severa / September 9, 2020
Comment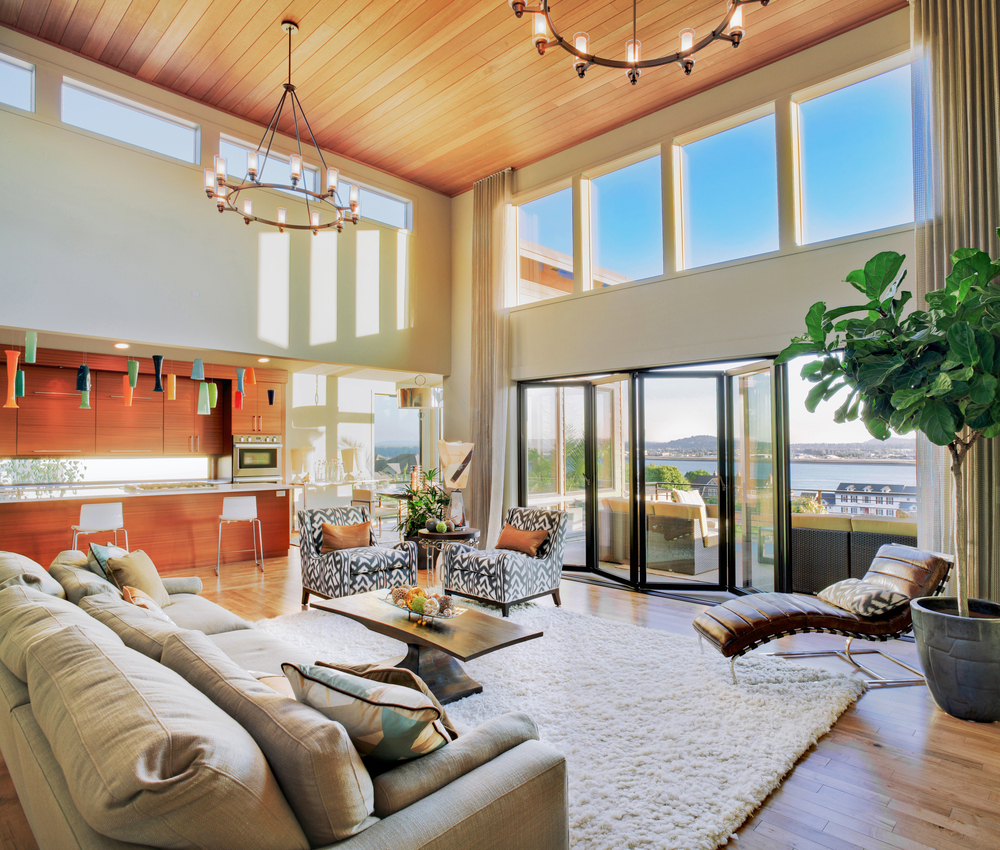 There is no better feeling than that of being handed the keys to your new home. The empty space is a canvas just waiting to be filled with memories and decor. Unfortunately, it is easy to become overwhelmed with the upkeep of a new home, and that "new" feeling can fade quite quickly. So, how do you keep your new home feeling new and clean? Deep cleaning is important, however, there are a few things you can do daily and even weekly to help keep up on the household chores so that you don't become overwhelmed with dust, dirt or clutter.
Related: Pros and Cons of Buying an Existing House or Building One
Make the Bed
This seems quite tedious and unnecessary to some; however, you'd be surprise at how quickly making your bed can pull a room together and how cluttered and messy it can look with an unmade bed. Try making the bed a daily habit to keep bedrooms looking tidy at all times.
Set the Timer
Ever heard of a speed clean? This is the most effective way to clean as much as possible with only a little bit of time. Get the whole family involved and set a quick 15-minute timer before bed. During the 15 minutes have everyone speed clean until the timer goes off. You will be amazed at how much can be accomplished in such a short period of time, this also allows you to wake up to a freshly cleaned and straightened house.
Related: How Often You Should be Cleaning Things in Your Kitchen
High Traffic Areas
High traffic areas will be the number one culprit for tracking in extra dust, dirt, or mud. As you grow into your new home, identify the areas that are being used the most and then make sure to do a quick sweep or vacuum of only that area daily. This will eliminate the spread of dirt to areas of the home that are of lower traffic and thus won't need the daily cleaning.
Related: The Cost of new Construction Upgrades, is it Worth It?
Convenient Storage
While we all have dreams of having a storage space for all of our household cleaners, unfortunately this isn't efficient for quick cleaning. Try storing the cleaners in the areas where they are used the most. For example, kitchen cleaners should be stored in the kitchen, bathroom cleaners in the bathroom, etc. This will allow for a faster speed clean or spill clean-up.
By taking just a little bit of time out of each day you will be able to keep your home looking it's best. Enjoy your new home, make memories, and make sure your home feels new for years to come.
If you are currently searching for a new home in the Bridgeland and Cypress areas, are in need of a qualified buyer's or seller's agent or have any questions regarding the real estate in the greater Houston area, please feel free to contact our office at any time.
New Construction Communities