What To do If You Sell Your House Faster Than Expected
Posted by Melissa Wynne Severa on Monday, November 2, 2020 at 1:08 PM
By Melissa Wynne Severa / November 2, 2020
Comment
In a perfect world, selling your home quickly is more than ideal, however, what happens when you sell your home even faster than you may have expected? Luckily, you will have a little bit of time to get your affairs in order between accepting an offer and handing over your keys.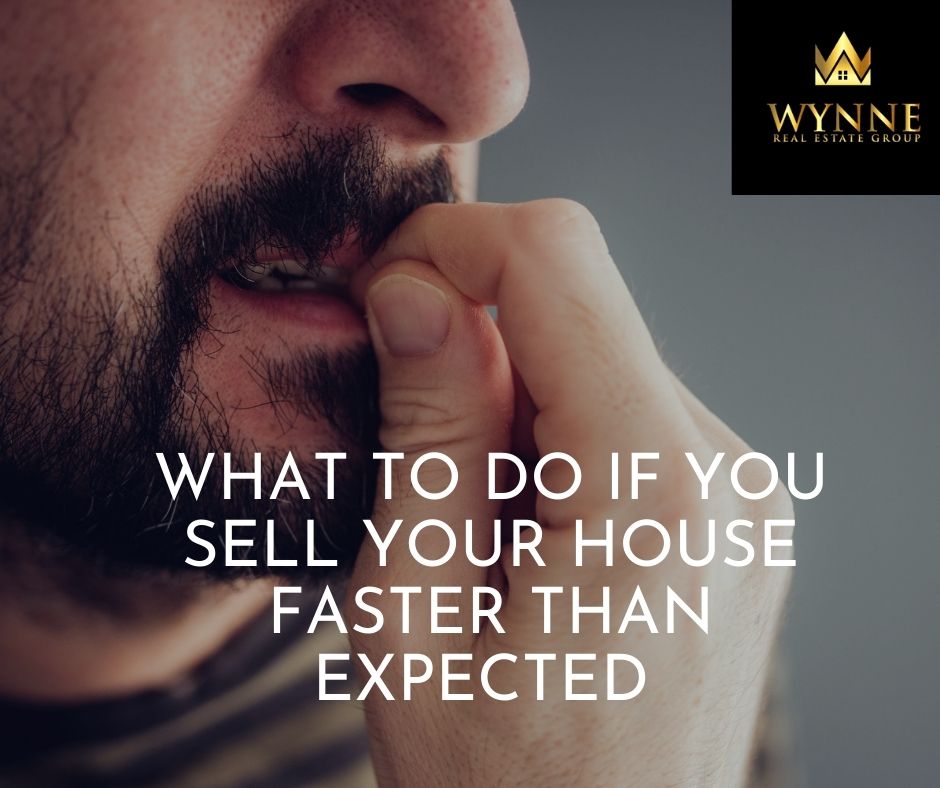 Ultimately, when the decision to list your home has been made, it is always recommended that you begin to pre-pack your lesser-used belongings immediately, as this will help eliminate some of the stress upon accepting an offer and selling your home.
Related: Buying or Selling? This One Thing Can Make or Break the Deal
In addition to pre-packing, the number one thing to remember is to stay calm. Whether your home was on the market for less than 24 hours, or for a few weeks, take a deep breath. The closing process generally takes between 30-45 days, so rest assured that you have time, even if you've accepted an offer immediately after listing.
More on Packing: How to Prepare for a Move Across Town
Communication is Key
If you have new living arrangements or a date-specific time frame that you still need to access your current home, make sure that this is communicated to your seller's agent as they will be able to inform the buyer's agent(s) of your date-specific needs to ensure that closing dates align. This is especially important for those who have to wait for new homes to be available, or have relocating expenses or travel already paid for and reserved. By providing dates to your agent you are also protecting yourself from having to move and pack faster than expected as you already had a time-specific deadline.
Related: How Long Does it Take to Sell a House?
Nothing in real estate is black and white. There is no magic number to close a real estate deal, so rest assured that even if you receive an offer faster than anticipated, that doesn't set a date in stone. Communication between the buyer's and seller's agents are key, so should you receive an offer immediately after listing, always be sure to communicate any and all concerns with your agent and they will help navigate you through the selling process as well as ensure that the timeline of events will fit into your personal schedule.
If you're currently searching for a new home in the Greater Houston area, have questions regarding the current market, or are in need of a qualified seller's agent, please feel free to contact our office at any time.
We are experts in listing and selling homes in the Cypress real estate marketing including new homes and new construction in Bridgeland, Blackhorse Ranch, and Coles Crossing. Let us get that home sold fast for the right price!