What to Avoid When Selling Your Home
Posted by Melissa Wynne Severa on Monday, September 21, 2020 at 11:20 AM
By Melissa Wynne Severa / September 21, 2020
Comment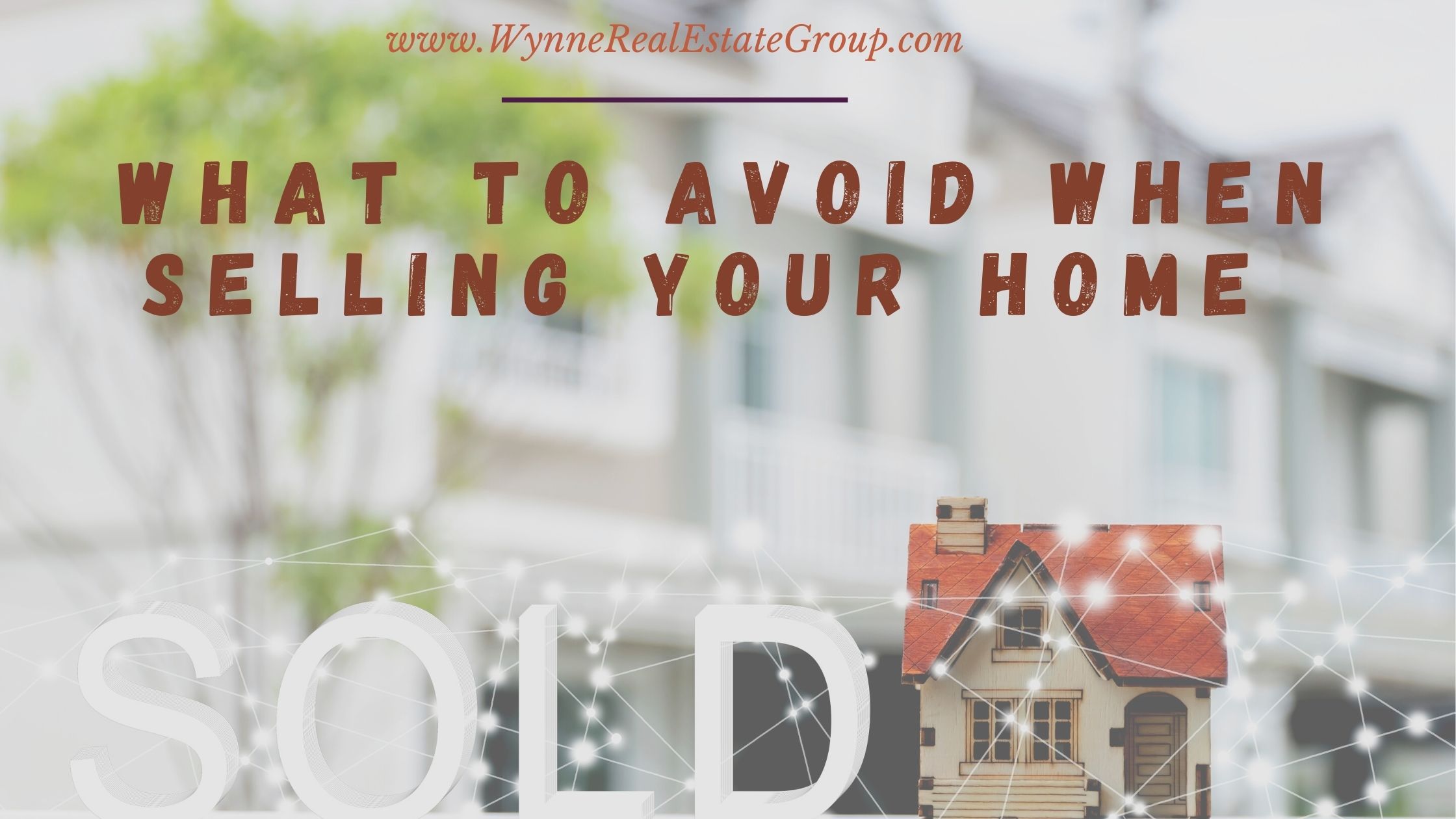 Making the decision to sell your home can oftentimes cause a lot of stress and anxiousness. When selling real estate there are a few things that you, as the seller, should always try to avoid ensuring you have a successful, profitable, timely, and stress-free selling experience. First and foremost, with any real estate purchase or sale, you always want to hire an agent to represent you and help assist you throughout the process.
Try not to get emotional. This is much easier said than done when it comes to selling your home. It is always recommended that you remove any personal belonging such as family photos, Knick knacks, etc. By removing these items from your home prior to showings, you are helping both yourself as well as any potential buyers. Buyers will be able to visualize their own life within the home instead of yours, and you will be relieved to see the blank space without being reminded of the memories you've made in each room as this can cause sentimental feelings and heavy emotions that may hinder your ability to have a successful sale.
Related: What to Do if Your House Isn't Selling
Overpricing is the second most detrimental decision that can be made when choosing to sell your home. As homeowners, we tend to have an over-inflated value in mind when it comes to our homes. Whether it be from memories made, home improvement projects, friendships with neighbors, etc. it is extremely difficult to have a fair market value put in place by the homeowner. This is another reason to always hire a seller's agent, as they can price your home according to the current market values and not based on personal or biased opinions.
While we all know how important homeowner's insurance is, what you might not think of is its importance during tours throughout the selling process. Regardless of if you've already acquired a new home while still selling the old one, you should always ensure that you have homeowner's insurance covering the listed property until closing escrow. Having the proper insurance during tours will help protect you from any damages that may be caused during a tour by a potential buyer.
Related: What Causes You to Lose Your Earnest Money?
While most people in today's markets prep their home, a huge mistake you can make is to assume the market is hot and thus not prep your home accordingly. When choosing to list your home you always want to be sure to do a deep clean, organize, pre-pack what you can, and in some cases stage the home to help promote the sale. Dirty and unorganized homes will always sit on the market longer, despite how hot the market may seem.
If you are currently searching for a seller's agent to help assist you in the sale of your home, are searching for a new home in the Cypress and Northern Houston areas, or have any questions regarding the buying or selling process, please feel free to contact our office at any time.